Description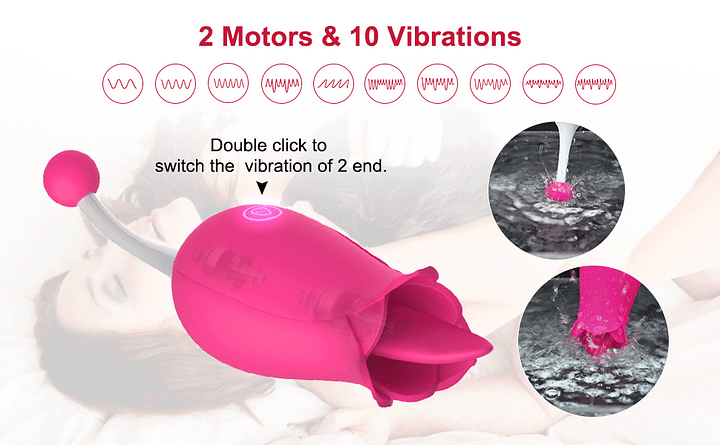 2 Motors & 10 Vibrations Clitoris Vibrator
The g spot clitoral vibrator contains 2 powerful motors to control the vibration of the head and tail, but the operation is very simple. One button controls all. You can easily switch the vibration of the two ends, and you can also switch 10 delicious vibration modes at will.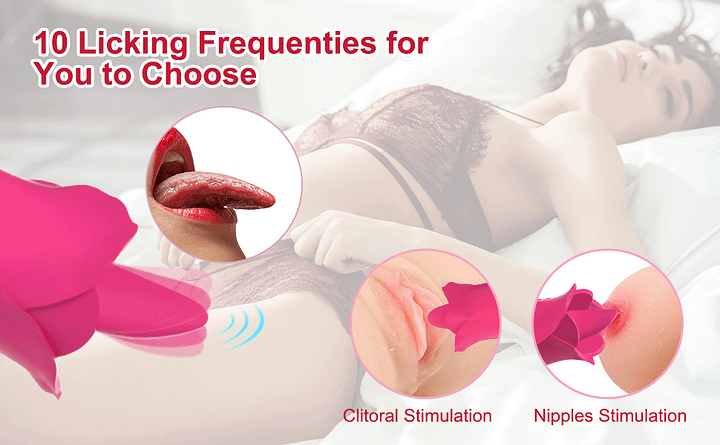 Not Only A Rose-shaped Licking Tongue Vibrator
The licking vibrator imitates the shape of a rose, which means love. The soft tongue licking you lightly seems to be your lover kissing you and will satisfy your lust. This is definitely the best gift for yourself and your friends.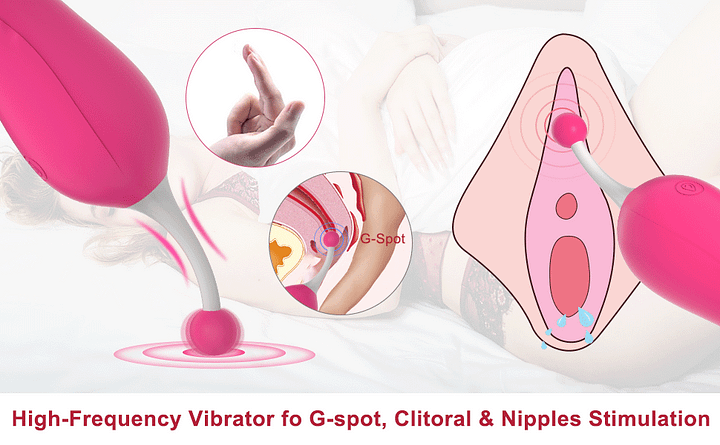 But Also A High-Frequency G Spot Clitoral Vibrator
This high-frequency vibrator is made of high-quality materials, powerful vibration for your clitoris, vaginal, nipples and other sensitive parts stimalution, will definitely surprise you. And the use of curved design, in order to accurately hit your G spot.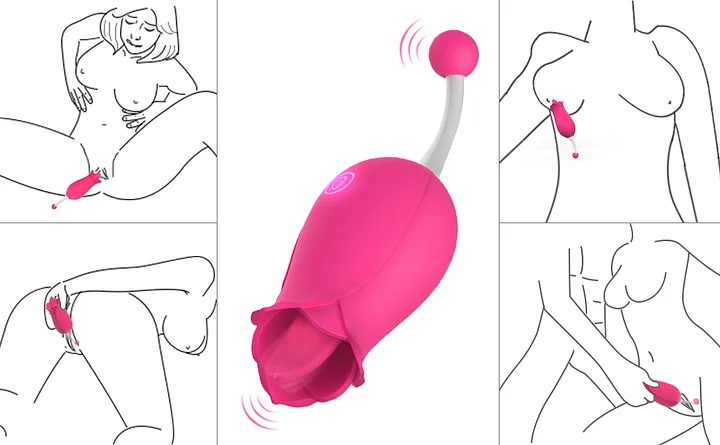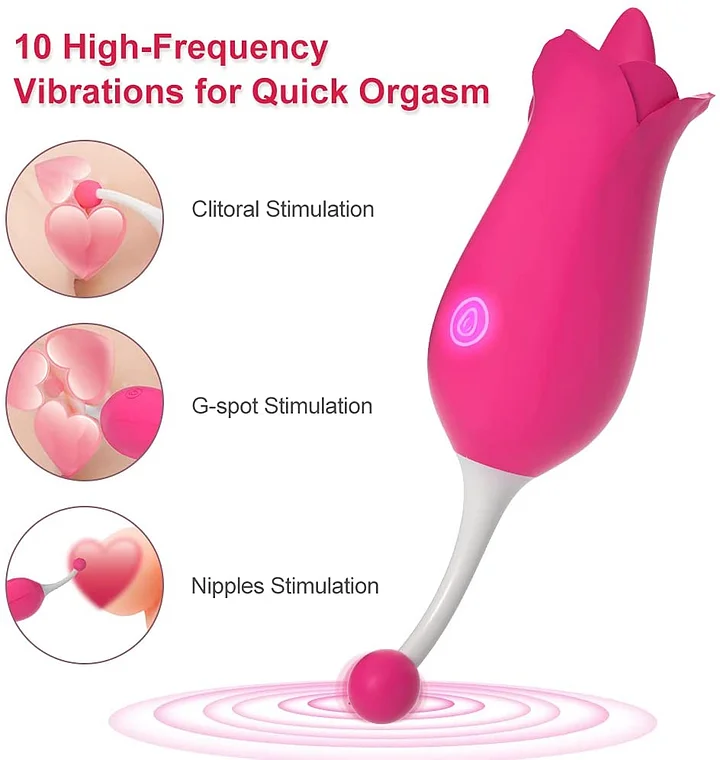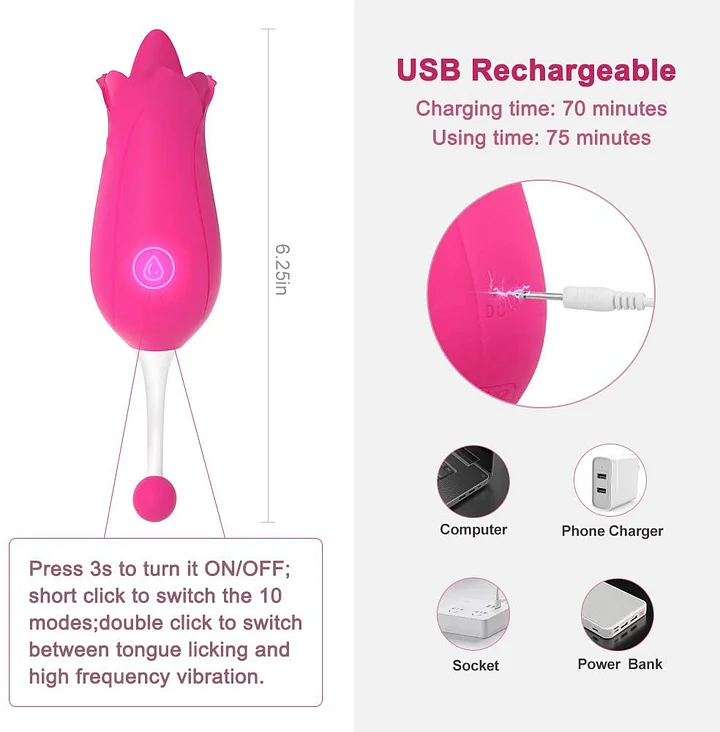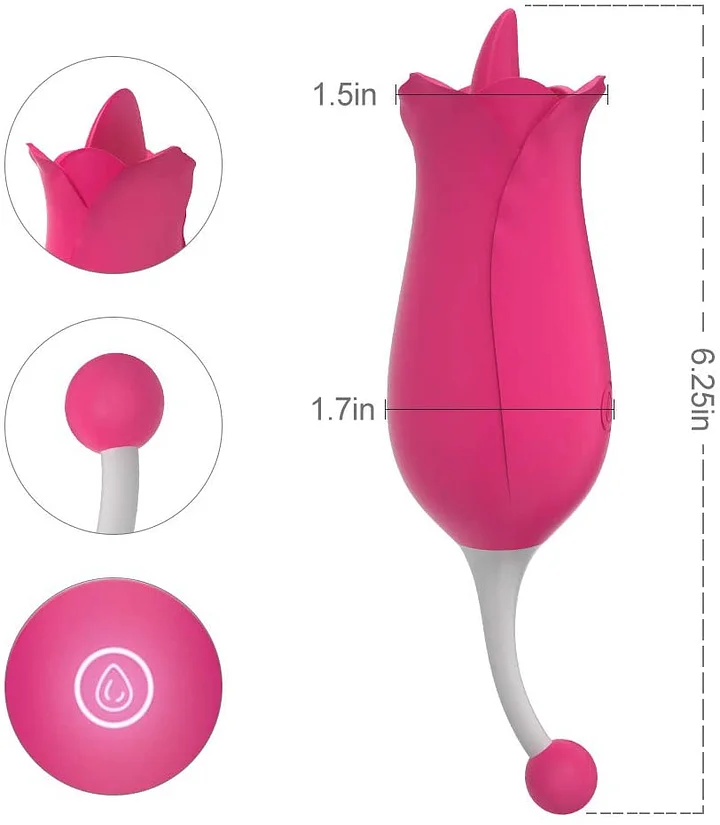 Payment & Security
Your payment information is processed securely. We do not store credit card details nor have access to your credit card information.